What is this telemedicine stuff that I keep hearing about?
Telemedicine allows for communication between you and your clinician using electronic means without leaving your home! As our practice moves towards a telemedicine platform, we are using a novel approach to getting our patients set up on their needed PAP equipment. Through audio/video technology, our CPAP coordinators will smoothly walk you through the process of setting up your PAP equipment while you relax in the comforts of your own home! This allows us to provide a highly individualized approach to your set up, putting you in control!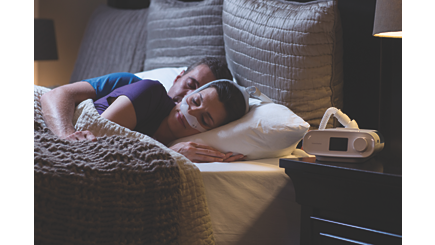 What to expect at your CPAP setup?
Due to community concerns about Coronavirus, we're dedicated to reducing the exposure to our patients. If PAP therapy is right for you, an appointment with one of our PAP professionals will orient you to choosing the right equipment that's best for you. They will answer all of your questions so you feel comfortable about the next steps in your care.
After receiving your PAP equipment, our CPAP professionals will help you become acquainted with your new device. Maintenance, operation, and your expectations will be discussed in detail so you can get the maximum benefit from therapy.
Why are RSM's patients so successful?
Knowledgeable: We work with specialized, dedicated CPAP coordinators who are experts in PAP therapy

Proactive: We take a more proactive approach to reaching out to patients to ensure they're doing well after they have been using their devices

Efficiency: Easy follow-ups from home to address any patient concerns
Common questions about CPAP
How does CPAP actually work?
Click here to learn more about CPAP.
Do I have to look like Darth Vader?
Absolutely not! Interfaces we use are totally different than the masks of old. They are lighter, more comfortable, and allow patients to sleep in any body position they choose. They are much, much smaller! Our compliance and success rate with PAP therapy is far above the national average.
Do I have to wear my CPAP every night?
Our doctors prefer you use the device nightly to maximize the benefits of prolongation of life, reduction of inflammation, reduction of stroke and heart attack risk, and an overall improvement of quality of life.
What do CPAP devices look like?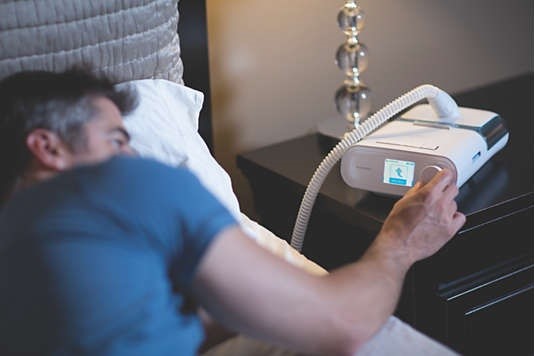 Common questions about your Dreamstation device:
Setting Up Your Dreamstation
What types of interfaces to do most patients use?
Here are some of the more popular interfaces that our patient's enjoy with their PAP device.
Dreamwear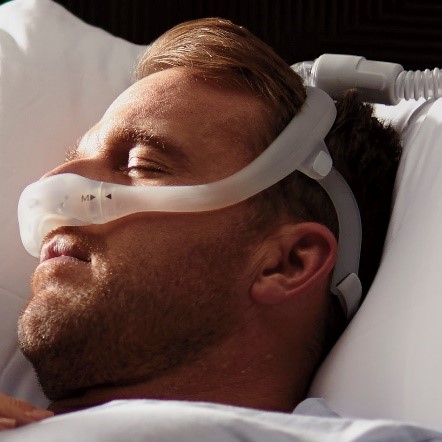 Download: Dreamwear Nasal Mask Fitting Guide
Video: Dreamwear Fitting
Airfit N20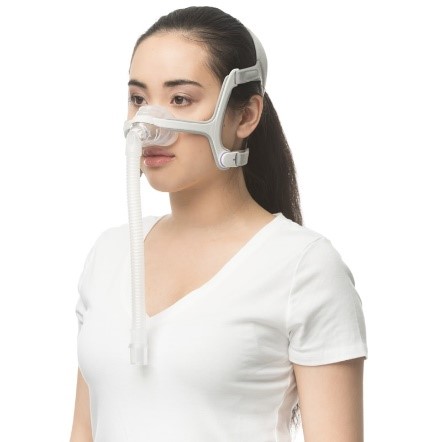 Download: Airfit N20 Nasal Mask Fitting Guide
Video: How to fit your N20 interface
Airfit F30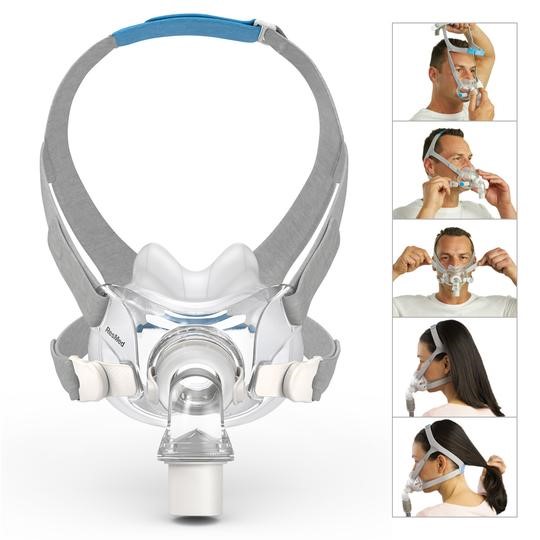 Download: Airfit F30 Mask Fitting Guide
Video: Airfit F30 Fitting
Airfit P10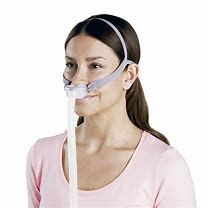 Video: Airfit P10 Fitting
Wisp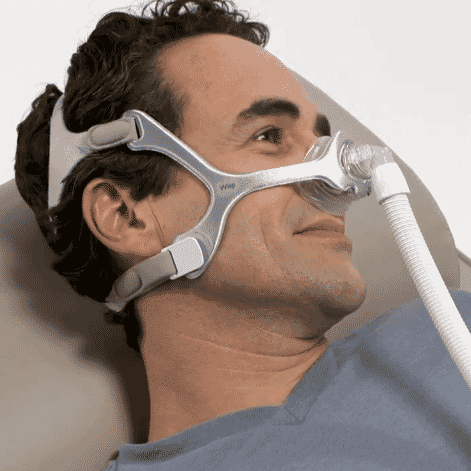 Download: Wisp Info
Brevida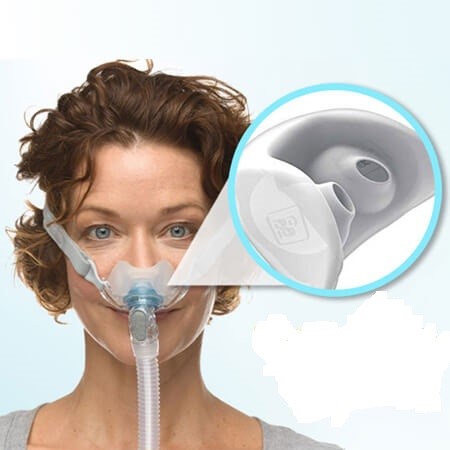 Download: F&P Brevida Fitting Guide
Video: Brevida Fitting