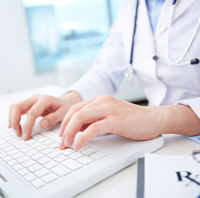 We appreciate your trust in choosing Roy Sleep Medicine for your patient's care. We respect the relationship between our patients and their referring doctors. Roy Sleep Medicine also values patients that choose to refer themselves for care of their potential sleep disorder.
Referring physicians, please download the fax referral form and fax to 256-429-9186 along with any associated office notes. Our office staff will coordinate your patient's evaluation in a timely manner.


Alternatively, physician's offices or patients may call 256-213-1800 to schedule an evalution.