Shift2Sleep – Making Shift Workers Feel Great!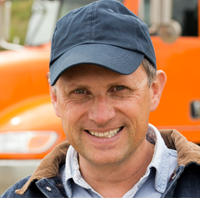 Shift workers represent up to 25% of our workforce. Up to 20% of night-shift workers often fall asleep during their shift. They may be responsible for up to 50% of work-related accidents! Because of their non-traditional work schedules, they frequently suffer from sleepiness when they need to be awake and alert, then they can't fall asleep when the opportunity presents itself. Many shift workers try to normalize their sleep/wake patterns by "flip-flopping" their routines between days they work and days they are off, which actually worsens the problem. Others may try sleeping pills, which are mostly ineffective and have side effects. Studies have shown that people who work nights are as sleepy as a narcoleptic. Ultimately, most shift workers are healthy, normal people working in abnormal circumstances.
Three simple questions can help evaluate if you have Shift Work Sleep Disorder.  Take the quiz now!
Roy Sleep Medicine understands the importance in taking care of our shift workers. We have set up a unique program called Shift2Sleep, specifically designed to treat these patients' sleepiness. This program is designed to help shift workers perform at their highest levels when their alertness is most needed. Dr. Roy uses published clinical research and cutting-edge therapies to treat a shift worker's sleepiness. It is crucial that people who work non-traditional schedules feel great during the shift to avoid accidents and being terminated from their job. We also want you to rest well so you can live well off the job too!
Sleep deprivation has been shown to result in:
Obesity
Heart disease
Hypertension
Epilepsy
Diabetes
Substance abuse risk
Increased Prematurity
Lower Birth Weight
Increased irritability
Poor job performance
Increased motor vehicle accidents
Fatigue
Increased stress
Poor sexual performance
Increased risk of certain cancers
Disturbing statistics about sleep deprivation:
Being awake for 19 hours is similar to having a blood-alcohol level of 0.10%6
A loss of 2 hours of sleep every night for a week is similar to being awake for 24 hours7
A loss of 2 hours of sleep every night for 2 weeks is similar to being awake for 48 hours7
The average shift worker sleeps 2-3 hours less than what is required EVERY NIGHT. 
Who is a shift worker?
Truck drivers/commercial vehicle operators
Pilots
College students
Professionals who take overnight call
Active military personnel
Customer service professionals
Emergency response personnel
Stay-at-home moms
Police officers/security guards
Public utility workers
Retail employees
Anyone working outside 7 am to 6 pm
*If you are a shift worker and are sleepy when you need to be awake, there is hope!
Make an appointment to discuss your concerns with Dr. Roy.
References:
American Journal of Epidemiology176(9): 751–759, 2012
National Center for Biotechnology Information, U.S. National Library of Medicine – Hormonal appetite control is altered by shift work: a preliminary study.
Lancet2 (8498): 89–92, 1986.
Running on Empty: Fatigue and Healthcare Professionals: The Consequences of Inadequate Sleep. NIOSH: Workplace Safety and Health, August 2, 2012
Med Princ Pract 2008;17(6):453-7.
Nature (388): 235. 1997.
Sleep (26): 117–126. 2003.
Occup Environ Med 2001;58:68-72
Excessive Daytime Sleepiness, Health and Safety. National Sleep Foundation. Published August 2, 2010.