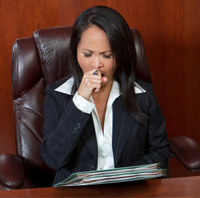 Narcolepsy is a disorder that is more common than most people realize. Narcolepsy affects 1 in about 2000 patients and is as common as Multiple Sclerosis, Cystic Fibrosis, and Parkinson's Disease. It is bimodal, meaning that patients can become affected in their teenage years, while other patients first become symptomatic in their 30s. Once sleepiness occurs, patients are usually fighting off the urge to sleep every day for the rest of their lives. This sleepiness often follows a stressful or a traumatic event.
Untreated narcolepsy leads to: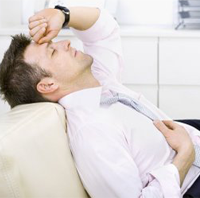 Increased irritability

Decreased job performance

Increased motor vehicle accidents

Obesity

Poorer quality of life

Decreased short-term memory
Treatment of narcolepsy involves using improved sleep hygiene, medications, planned naps, and long term follow up with a dedicated sleep specialist. Dr. Roy is very experienced in the care of narcoleptics, ranging from preteens to senior citizens. Our treatment goal is to help make narcoleptics feel "great", not just "ok".
If you are sleepy on most days, regardless of your age, make an appointment to discuss your sleepiness with one of Roy Sleep Medicine's physicians.
References:
http://www.scholarpedia.org/article/Narcolepsy
http://www.mayoclinic.com/health/narcolepsy/DS00345/DSECTION=complications
ActaNeurol Scand. 2006 Sep;114(3):198-204.