About Dr. Roy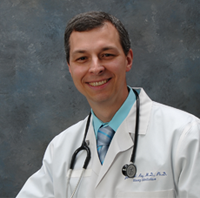 Dr. James W. Roy earned his Ph.D. in Chemical Engineering at the University of Virginia. He then earned his M.D. at Eastern Virginia Medical School. He completed residencies in Internal Medicine and Pediatrics at the University of Texas Medical Branch, where he also served as Chief Resident. He specialized further by completing a combined Adult and Pediatric Sleep Medicine Fellowship at the Medical College of Wisconsin. During his Sleep Medicine Fellowship, he collaborated on clinical research involving the long term effects of Obstructive Sleep Apnea upon cardiac functioning. He was also the principal investigator of clinical research regarding the impact of Pediatric Obstructive Sleep Apnea Syndrome upon gastroesophageal reflux.
Dr. Roy's education as an engineer allows him to have a unique perspective upon different medical disorders.  He is known in the community for using his knowledge of general Internal Medicine and Pediatrics when evaluating his patients with sleep disorders and for providing insight into non-sleep disease states to his patients' primary care physicians.
Dr. Roy is Board Certified in Sleep Medicine, Internal Medicine, and Pediatrics.  He is also the Medical Director of the largest Sleep Laboratory in North Alabama – 16 sleep beds at the Huntsville and Madison Sleep Centers affiliated with Crestwood Medical Center.
Dr. Roy has been providing state-of-the-art, comprehensive care to patients with sleep disorders in Madison and Morgan Counties since 2007. In addition to his expertise in Sleep Medicine, Dr. Roy's knowledge of Internal Medicine and Pediatrics allows him to provide insight into non-sleep disease states and their effects upon sleep for patients of all ages.
About Kelly Watson, CRNP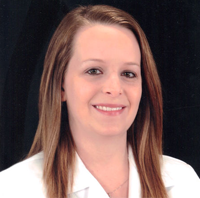 Ms. Watson graduated from the University of Alabama at Birmingham with a Bachelor of Science in Nursing in 2006. She worked as an RN at St. Vincent's Hospital in Birmingham in Labor and Delivery until she earned her Master of Science in Nursing in 2009. She then completed her Family Nurse Practitioner degree in 2010. She also has experience in working with patients with chronic pain, which helps her identify with many of our sleepy and insomnia patients who also experience chronic pain. She and her family relocated to North Alabama in June of 2012 and has worked with Dr. Roy since then seeing adult and pediatric patients. In her spare time, she enjoys spending time with her husband and two young children.
About Cassie C. Ingrum, CRNP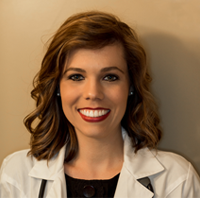 Cassie attended Auburn University and graduated cum laude in 2008 with a Bachelor of Science Degree in Nursing. She started her career as a registered nurse and worked at East Alabama Medical Center for three years. During this time she also earned her master's degree at the University of Alabama at Birmingham where she studied to be a Family Nurse Practitioner. Cassie has experience working with patients of all ages and enjoys teaching her patients about health promotion and disease prevention. She and her husband moved back to North Alabama in 2012 and planted their roots in the Athens/Madison area where they both grew up respectively. Cassie joined the Roy Sleep Medicine team in 2013.